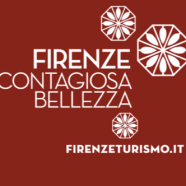 Together with Magenta Srl we designed and developed the official iOS and Android app for Firenze Turismo.
L'applicazione Firenze Turismo è un prodotto del progetto INFOCITY, co-finanziato dal Dipartimento per gli Affari Regionali nell'ambito del programma ELISA. Progetto interfaccia e sviluppo software: Magenta srl e Nicola Torpei, Firenze.
Il software è a riuso per le pubbliche amministrazioni.
Firenze Turismo app is part of INFOCITY project, co-funded by the Italian Department for Regional Affairs within ELISA program.
(C) Provincia di Firenze 2013
FIRENZE TURISMO allows you to navigate and get to know the city and province of Florence.
Plan your stay or enhance your visit to Florence, all the places in our fabulous territory like: Fiesole, Vinci, Chianti, and Mugello.
A detailed and constantly updated guide that you can use in different ways: - the events ON TOP are those to not miss in Florence or surrounding areas - discovering events, museums, points of interest, the most interesting places to visit near you if you are already in Florence or the province; - finding a hotel or other accommodation near you or locating a restaurant that fits your taste - browsing and identifying the best places o stay or eat and all the places to see and things to do to help plan your vacation in Florence.
DISCOVER THE TERRITORY The city of Florence and six areas in the territory. Some are very famous like Chianti, others are to discover.
WHAT YOU CAN FIND - the description of the city, areas and places - parks and protected areas - places of interest: museums, palaces, villas to visit. Each museum or place listed has its own information screen with description, opening hours and prices continually updated - the complete and official list of authorized accommodations; you can choose the nearest or closet to you needs - shopping advice - events in a wide territory, Florence and the six areas; art, music, theater, folklore, and sports events as well as congresses and trade fairs; these can be chose by your location at the moment or by calendar. - all the information that can be useful when you are away from home – from the nearest tourist information office to medical services
PLAN YOUR TRIP Choose a hotel, restaurant or museum that especially attracts you. Save the information in FAVOURITES and you can consult it offline.
CHOOSE THE ACTIVITES THAT YOU LIKE THE BEST Read the comments of others!
CARRY FLORENCE AND ITS PROVINCE WITH YOU The information is continually updated by internet so that you can have the latest on what is happening in the area you want to visit.
FIRENZE TURISMO ti permette di navigare e conoscere sia la città di Firenze che il territorio che costituisce la provincia. Programmare il tuo soggiorno oppure vivere al meglio la tua presenza a Firenze, o a Fiesole, a Vinci, in Chianti, in Mugello: sono tutte località del nostro bellissimo territorio.
Una guida dettagliata e costantemente aggiornata, che potrai usare in diversi modi: - gli eventi in evidenza sono quelli da non perdere a Firenze o sul territorio - scoprendo gli eventi, i musei, i punti di interesse, i luoghi da visitare più interessanti vicino a te, se sei già a Firenze o in provincia; - trovando una sistemazione alberghiera o di altro tipo, sempre vicino a te, o individuando il ristorante più consono ai tuoi gusti - navigando e individuando i posti migliori dove alloggiare, dove mangiare, o tutte le località da vedere e le attività da fare nel programmare la tua vacanza a Firenze.
SCOPRI IL TERRITORIO Firenze città e sei aree che compongono il territorio. Alcune famosissime come il Chianti, altre tutte da scoprire. Con questa applicazione tutti i punti di interesse e le cose da non perdere sono a portata di mano.
COSA PUOI TROVARE - le descrizioni delle città, delle aree e delle località - i parchi e le aree protette - i luoghi di interesse: i musei, i palazzi, le ville da visitare. Ogni museo o luogo rilevante è corredato da una scheda che lo descrive; inoltre orari di apertura e prezzi sempre aggiornati - l'elenco completo e ufficiale delle strutture ricettive autorizzate; puoi scegliere quella più vicina o che incontra le tue esigenze - i consigli per lo shopping - gli eventi di un territorio molto vasto, Firenze e le sei aree; eventi di arte, di musica, teatro, eventi folkloristici, sportivi, i congressi e le fiere. Li puoi scegliere in base a dove ti trovi oppure programmarli nel tempo. - tutte le info utili che possono fare comodo quando si è fuori casa – dall'ufficio informazioni turistiche più vicino ai servizi medici
PROGRAMMA LA TUA VACANZA Seleziona un hotel, un ristorante o un museo che ti attraggono particolarmente. Salva queste informazioni fra i PREFERITI e potrai consultarle anche quando sei offline.
SCEGLI LE ATTIVITA' CHE PIU' TI PIACCIONO e leggi le recensioni degli altri utenti!
PORTA FIRENZE E LA SUA PROVINCIA SEMPRE CON TE I dati sono sempre aggiornati in modo che tu possa avere informazioni costantemente aggiornate su quello che succede nella zona che vuoi visitare.