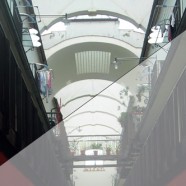 Giovedì 15 marzo verrà inaugurato a Firenze il nuovo Parco Urbano dell'Innovazione ospitato all'interno del complesso delle Murate.
Si tratta di un progetto del comune di Firenze volto a creare un Distretto Tecnologico per i beni culturali e la sostenibilità urbana, un passo considerato indispensabile per la promozione del patrimonio artistico e territoriale fiorentino.
Nel Parco Urbano dell'Innovazione convergeranno al suo interno imprese nuove e già esistenti attive nell'ambito della valorizzazione della cultura e del territorio che coabiteranno gli spazi dell'ex-carcere delle Murate favorendo l'integrazione tra la realtà culturale e lo sviluppo tecnologico.
In qualità di vincitore del bando pubblico indetto dal comune di Firenze per l'utilizzo degli uffici del Parco dell'Innovazione, giovedì prossimo, Nicola Torpei trasferirà ufficialmente la sua sede di lavoro all'interno del complesso delle Murate.
Presso il nuovo Distretto Tecnologico, proseguirà la sua attività professionale nata già nel 2011 come spin-off delle attività di ricerca e trasferimento tecnologico svolte presso il Media Integration and Communication Center (Centro di Eccellenza dell'Università di Firenze) riguardo la produzione di sistemi basati su interazione naturale all'interno di diversi contesti applicativi.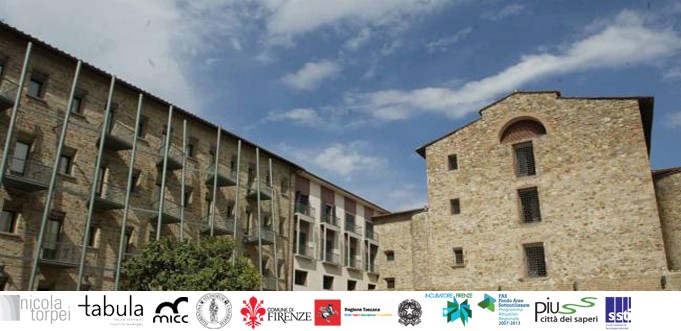 Next Thursday, March 15, there will be the opening of the new Urban Park for Innovation, hosted in the recently renovated ex-prison area, "Le Murate".
As a project of the council of the city of Florence, it aims at creating a technology district for the promotion of cultural heritage and the area of Florence.
In the Urban Park for Innovation new and already existing companies involved in Humanities and Technologies issues will be gathering, who can take advantage of various networking opportunities, in order to foster innovative use of technology integrated with culture.
As the winner of an open call issued by the  council of Florence for the use of spaces within the Urban Park for Innovation, next Thursday he will officially move into the new office at Le Murate.
At this new technology district, he will pursue his professional career started in 2011 as a spin-off of the research activities of the Media Integration and Communication Center (Center of Excellence,University of Florence), focused on the use of natural interaction within various contexts.
Thanks to Laura Ciomei for the content curation and the photo session